Contact Us
Social Enterprise Associates
info [at] socialenterprise [dot] net
Washington, DC Santa Fe, NM
Phone: 202-256-2692 Phone: 505-715-6927

Interested in Interning? Click Here
Sign up to receive our periodic newsletter (approximately quarterly). Your email and contact information will be held privately and not used for any other purpose. We highly value privacy.
Check out our Newsletter back-issues.
Social Enterprise Associates values approaching engagements through collaboration and partnerships. We support providing appropriate, guided opportunities for young people interested in entering the field and motivated professionals seeking to contribute services. We are open to new partnerships and consulting relationships. The goal is to build a strong web covering a range of expertise. Therefore, when partners and/or clients have a specific need outside of Social Enteprise Associates' core areas, we offer a qualified, viable referral network, and vice-versa.
Collaboration & Partnerships
Our name is Associates for a reason. We are interested in working with like-minded peers, as well as private sector professionals seeking to build a better tomorrow. We strive to connect people to meaningful social enterprise efforts and projects.
At Social Enterprise Associates, We want to open access to bring sharp minds with new ideas and capable skills to this field. While partnerships do take time to develop, ultimately they are stronger ways to do business as they allow each entity to focus on its core competencies.
Please contact us for mutual benefit. As an introduction, send a BRIEF email detailing your services and how we might work together. Let us know what sets you apart, what interests you about social enterprise, how you heard about us, and something fun about you. Please do not send large attachments.
Internships and student project collaborations are arranged quarterly. Successful candidates are motivated self-starters; inquisitive independent workers; and have strong verbal and written communication skills. Candidates gain valuable job skills doing tasks that truly matter to growing organizations achieving community good. Projects can be full-time, part-time, or remote. Modest stipends may be available; a minimum time commitment is required. MBA students and student teams: International development opportunities in microfinance and social enterprise.
Examples of upcoming projects include:
-Product feasibility study, including cost/benefit analysis.
-Business plan for environmental start-up.
-Structure financing for community development project.
-Special event planning.
-Social enterprise case study.
As an introduction, send a BRIEF email introducing yourself and why you would be a good fit for upcoming engagements.
CLICK HERE to view more information on our current internship opportunities.
Find Us Online
Coming Events
Invest Local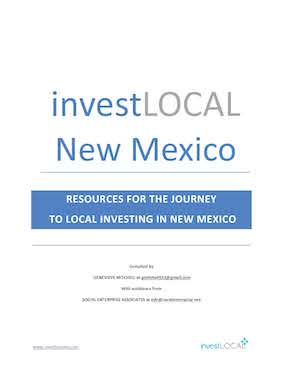 We help businesses and nonprofits to access the capital they need to grow.
See our
Resources Guide
, and visit our
Page
.
Newsletter
See how entrepreneurs and communities are leveraging the power of the marketplace for betterment. Get inspired & get to work!
SIGN UP
- PAST ISSUES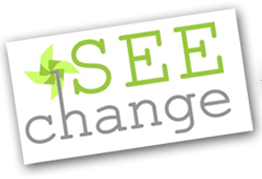 Using the power of business to solve social
and environmental problems.