Business solutions applied to social problems to achieve public good
Social Enterprise Associates is a consulting firm offering business acumen, managerial experience, financing opportunities, and practical research to business and community efforts seeking social good. We foster 'triple bottom line' solutions supporting entrepreneurs, their organizations, and industries where they operate.
Latest News

Join Us at the 2013 Social Enterprise Alliance Summit!


May 19th-22nd - Minneapolis, MN

Focused on building the economy with a purpose greater than profit, the Summit will examine 7 Building Blocks of a For-Purpose Economy. Register today!
---
Introducing the Quadruple Bottom Line

Social Enterprise Associates has developed business planning and impact measurement to go beyond the triple bottom line. Four bottom lines better address growing need to embrace indigenous, religious, and community based work.
---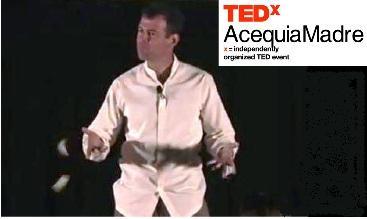 What is Local Investing For All?
Drew Tulchin presents at TEDx
Watch the talk; join this movement
Whether you have $1 or $1 million, Drew shows how to be a local investor.
New Clients



New Material
---
We are dedicated to the success of the social enterprise community. In recognition of our work, Social Enterprise Associates was named a 2012 B Corp "Best For The World" Small Business, and a New Mexico Business Weekly Sustainable Business of the Year Award Honoree. As New Mexico's first B Corp, we are pioneers in triple bottom line efforts in our region, and have developed extensive networks of similarly-minded entities throughout the state, the nation, and the world.
---
Twitter Feed
Find Us Online
Check It Out
Summer Internship: One Position Left
Interested in getting hands on experience in social enterprise? Our fun and exciting
opportunities
provide lasting skills toward your future.
Apply now!
Raise Money
We help businesses and nonprofits to access the capital they need to start or grow. More information
HERE
Newsletter
See how entrepreneurs and communities are leveraging the power of the marketplace for betterment. Get inspired & get to work!
SIGN UP
- PAST ISSUES

Using the power of business to solve social
and environmental problems.